From delivering PPE to ER docs across NC, to pre-placing supplies in Feb to our community partners, we have been actively engaged and adapting to the myriad challenges of this pandemic since January 2020.
Day One Relief was founded on the principle that, in the wake of a disaster, aid must arrive on day one. This exact same insistence on dynamic, responsive action has been our chief motivator during our Covid-19 pandemic relief efforts.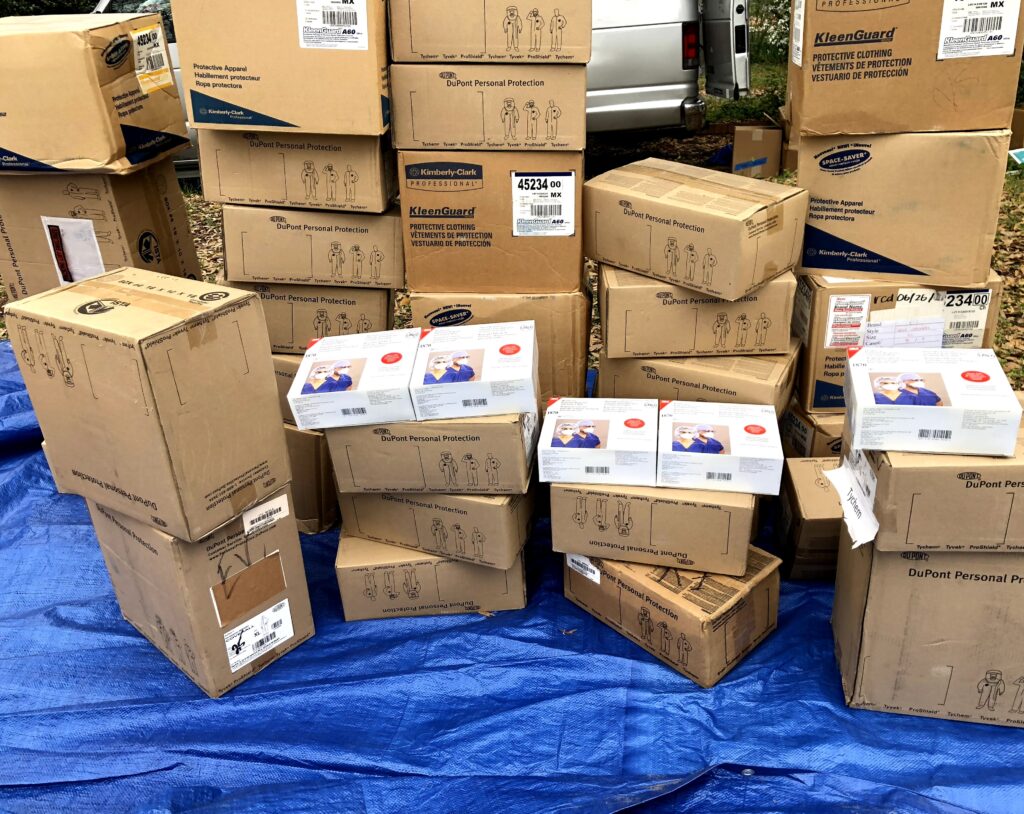 In February, we hit the ground running, spearheading the design of a low cost, rapid-sourced ventilator. We helped find affordable sources of PPE for local governments and hospitals, got PPE into federal prisons for prison workers, and created a PPE distribution network for ER doctors when there was a dire shortage. During the spring and summer, we donated food and clothing, and built a culturally appropriate food pantry for our Latino community partners out east.
Face Mask Distribution
Day One received a truckload of reusable cotton face masks from FEMA in July. Most nonprofits and churches across the state are incapable of receiving and distributing resources at this volume. We were there to bridge the gap, and, with the help of many volunteers, proceeded to bag, sort, and deliver. In total, we sent out well over 500,000 cloth masks to more than 500 nonprofits, along with targeted deliveries of N95s, diapers, wipes, and clothes. We partner with local community leaders, giving them autonomy over resources because they intimately know their community's needs and remain year round to serve them. Our priority is frontline BIPOC communities that are often overlooked or never see relief aid.
Windsor, NC Tornado Relief after Isais
In early August, we knew a storm was coming and were concerned about northeast NC, so we prioritized the delivery of cloth masks to many organizations in Bertie county and N95 masks to the local EM (Emergency Management). Three days later, tropical storm Isais hit eastern NC, which caused a tornado to touch down in the town of Windsor (Bertie county). Since we had already built a network of organizations from our previous relief drop, we knew exactly which community leaders to connect with. Within hours, we were on the phone with a local pastor that was one mile from the site of the tornado and had direct relationships with the people who had just lost everything they owned.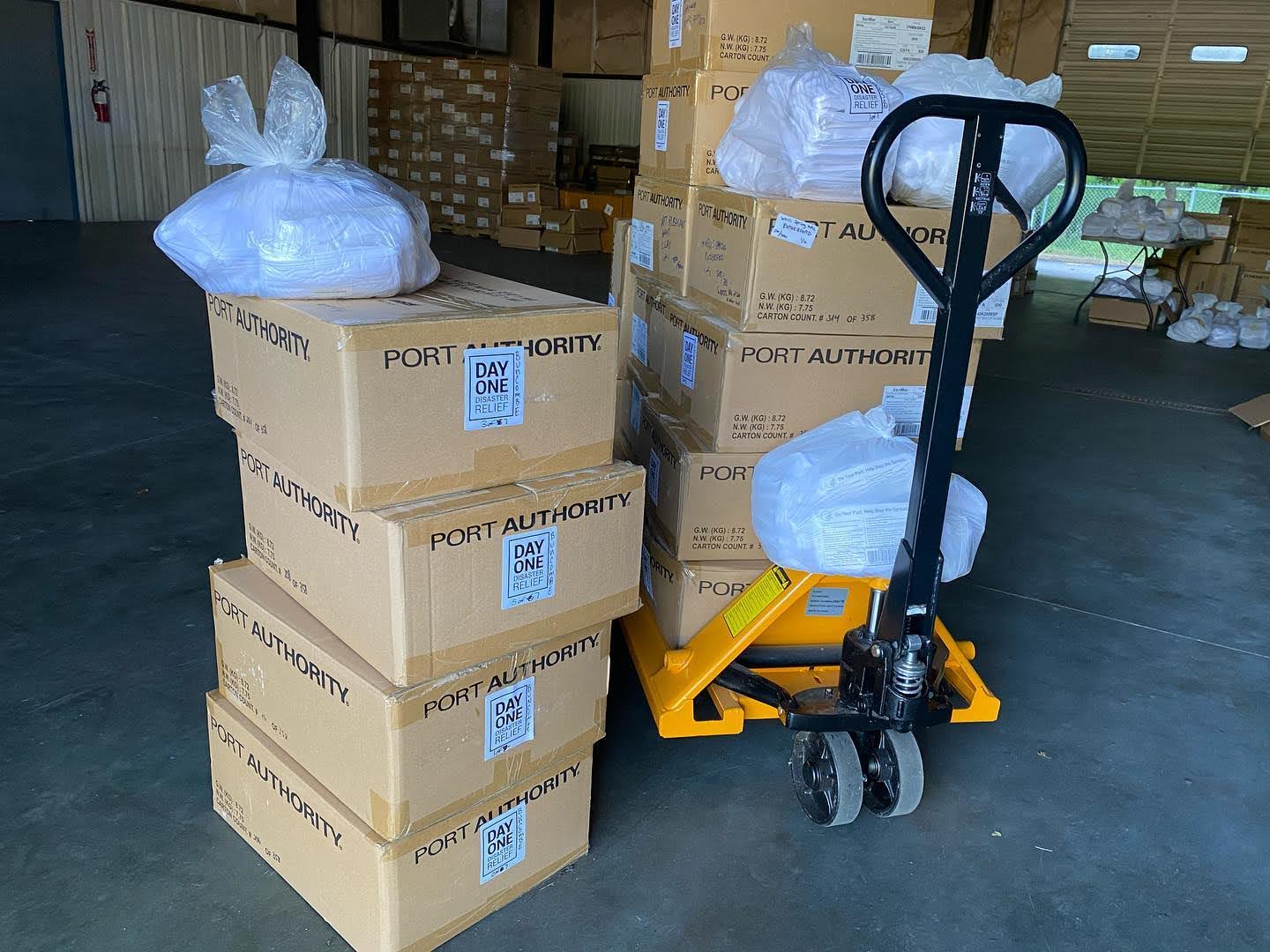 We were there the very next day with a van filled with hygiene kits, flood buckets, food, clothing, etc. from our warehouse. We built lasting connections and continue to work together. Two weeks ago, we were in Windsor, working with the resident pastors and providing logistic support for the distribution of 31,000 bottles of hand sanitizer to northeast NC. Last week, we partnered with them to bring 60 thanksgiving meals to the community whose lives had been upended by the tornado.
Hand Sanitizer Distribution
In fall of 2020, we scaled up our efforts once again, coordinating deliveries of hand sanitizer provided through FEMA to partners. We have been working to create permanently standing logistics hubs with partner organizations across the state that can work with us to receive and disseminate resources to others in their region. So far, we have arranged the distribution of well over 600,000 bottles of hand sanitizer.
Our vision for 2021 is to continue to foster this network of partner organizations that can receive, move, and store pallets of supplies, so that delivering to their area becomes a smooth and established process. We want to help get our partners pallet jacks, trailers, storage space, etc. and build a logistics platform to connect all of us. This is important during this pandemic but could also become incredibly essential during a natural disaster.
Get Out the Vaccine
Most recently, we have been working with our partners and Covid-19 vaccine providers to initiate targeted vaccination events in rural BIPOC communities. Enlisting the help of over a hundred volunteers, we have been joining with our partners in calling individuals, churches, and businesses in order to "Get Out the Vaccine" – informing locals of vaccination opportunities in their area.
We have spent the past two years since our birth at the TAC Air Terminal proving our model. We know our model is efficient, equitable and essential. Find out how you can get involved.